Sims Video Game Sports Betting In 2023
When their favorite sports are out of season and bettors still want to be stimulated, the best option is to look for video game sports matchups that are simulated! To that end, the top offshore virtual gambling sites offer sports sims for several major markets, including NFL football, NBA basketball, FIFA soccer, the UFC, NHL, MLB, and more.
These simulations feature no input from human players or bookmakers and are taken directly from the RNG (random number generation) software used by popular video game manufacturers for their hottest titles, like Madden, NBA 2K, FIFA, and more. In this way, matchups are contested in a computer-vs.-computer format, driven entirely by the games' AI components, and bettors can wager real money on the outcomes.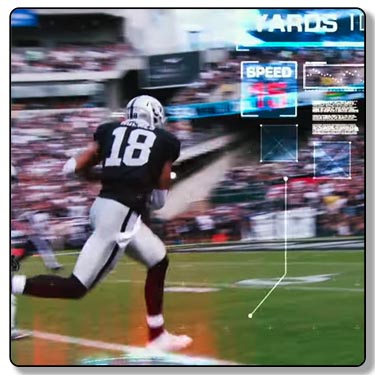 Most video game sims of this kind are not available at any US domestic sportsbook, though several books in New Jersey are looking into the legal aspects of offering the amusements to their local customers.
However, that's all obviated by the fact that you can already wager on all these titles online, safely and legally, 24 hours a day, whether the real-world sport is in season or not. To learn more about betting on sports sims at offshore virtual gambling sites, we've got everything you need to know right here!
---
Best Sports Simulation Betting Sites For 2023
---
What Are Video Game Sims?
We're not talking about the Sims video game, here – We're talking about video game sims. There's a big difference, as any avid virtual sports betting aficionado knows. If you're just coming across the term, video game sports simulations are computer-driven matchups that pit branded teams in well-known sports leagues against one another. The games are all completely simulated, and the outcomes are largely based on the real statistical histories of the teams and players in question.
The best virtual betting sites all use commercially available, popular sports simulation game engine solutions developed by the biggest names in the video game space. Companies like EA, Take-Two Interactive, Sony Interaction Entertainment, and others have long-running major franchises that are meticulously modeled after real-world sports, leagues, teams, and players.
These premier sports simulators are detailed from top to bottom, and they provide the best RNG software in the sports world. No other virtual sports product offers the level of granular, constantly updated data that these companies have access to in providing realistic, reality-based outcomes. If you've ever played the sports management simulation modes in games like Madden 21 or FIFA 21, that's basically what sports sims are.
Sim sports science has come a long way over the years, but the model is the same as it ever was: You make the matchups, and the computer does the rest!
What Is Video Game Sim Betting?
Betting on video game sims, or sports sim betting, is a brand-new mainstream market, and it's taken off in just a few short months as the coronavirus outbreak of 2019-2020 has caused global sporting cancellations. However, it's actually been around for much longer in niche spaces at offshore virtual betting sites.
Effectively, sim betting is exactly what you expect: You log into your book of choice and wager on these AI-powered sports matchups, using your knowledge of the real teams and players they're based on. Because of this ability to rely on historical data, bettors have a real edge compared against typical virtual sports betting options, and the ability to watch the sims play out on streaming services like Twitch – while betting on them in real time! – offers gamblers maximum immersion.
While you can enjoy virtual sports at the same sites offering sports sim betting, most bettors find that the sims are more entertaining in general and offer more wagering options. The fundamental differences between virtual sports betting and branded sports simulation betting is explained in greater detail further down the page.
Is It Legal To Wager On Sports Sims Online in 2023?
Yes! However, if you're in the US, you won't be able to find any domestic sportsbook that offers betting on simulated sporting events. A few books in Vegas have NASCAR eSports betting, but that's not the same thing. For true sports sim betting, offshore sportsbooks are your only legal option, as there are no federal laws that prevent American players from signing up and risking real money on these games. So if you want to use a computer to bet on computers, you can!
Note: The states of WA and CT have nominally barred all online gambling by legal mandate. These laws, while unenforced, are on the books, and it is recommended that you abide by them. Virtual gambling sites will still accept Washington and Connecticut residents, but you must proceed only at your own risk.
Current Sports Sims Betting Odds
We'd love to be able to provide all the current sports sims odds here, but that's unrealistic. Unlike real sports that take place in the real world, virtual sports sims don't need any downtime for rest and recovery.
For example, in Madden 21, you can watch and wager on an entire week's worth of games in a day, and then do it all again tomorrow. The same goes for all league simulations, and the only way to keep up with the odds is to bookmark one of the betting sites listed here and check it several times a day.
How To Bet On Sports Simulations
Now that you understand what a sports simulator is and that you can bet on these contests, you'll need to know how to do so. Luckily, that's a simple process: Just sign up at any book listed here, and click or tap on their "Sports Sims" (or similarly named) tab. There, you'll see everything you can wager on. Sometimes, books will call these markets things like eNBA or eNHL, but if it has actual league branding, that's what you're looking for.
From there, the lines and odds you'll see are the same that you'd find when betting on sports in real life. These include the following:
Straight Bet – This is a wager on which team wins or loses, with the lines priced accordingly. Just pick a winner, and when they win, you win!
Spread Bet – Spread bets are handicapped wagers where the sportsbook takes points from the perceived stronger team and gives them to the perceived weaker team. If you wager on the favorite, the team has to win by more points than indicated by the spread number, and if you wager on the underdog, that team can lose by the same margin and still emerge victorious on the boards.
Totals Bet – Also called over/under betting, totals betting involves picking whether or not the combined total points scored in a contest will be over than or under than the total assigned by the betting site.
Player Props – Unlike virtual sports, sports sims have room for actual player prop bets. Not all books offer these, but those that do will allow you wager on things like how many TDs a QB throws, how many three-pointers a PG hits, and so on.
Team Props – Like player props, team props are wagers on how a team – or parts of a team (like the offense or defense) – performs during a given game. You can wager on how many TDs an NFL defense will surrender, how many points in the paint an NBA team scores, and more.
Futures – For a given simulated sports season, you can wager on which teams will win their divisions, conferences, and emerge as league champions. You might even get to bet on the league's virtual MVP – which, if you wager correctly, could be you!
The Most Popular 2023 Sports Sims At Virtual Gambling Sites
While it would be great to find all sports simulated at the best betting sites, we're simply not there yet. Right now, only about half a dozen are on offer, including the following:
Madden 22 sims
NBA 2K sims
FIFA 22 sims
NHL 22 sims
MLB The Show 22 sims
UFC 5 sims
NASCAR Heat 5 sims
Video Game Sports Sims vs. Virtual Sports
Virtual gambling sites offer two types of fully computerized games you can bet on: branded sports sims and virtual sports. While both markets can credibly be classified as virtual sports, there is one basic difference: Sports sims use real branding, and vSports don't.
Branded sporting simulations like those discussed here use real leagues, real teams, and real rosters filled with real players. All of this is current and up-to-date, and the games use all the statistics from the players and teams in question to generate a realistic sim that reflects real life. Many sports media outlets use Madden sims to predict real Super Bowl winners, for example.
On the other hand, virtual sports are generic. They are not branded in any way, and the are merely "reflective" of their real-world counterparts. Some of the stats for real teams are sometimes used in the RNG software that drives virtual sports, but whereas with sports sims you can find a Lakers vs. 76ers contest using their current rosters, with virtual sports you will find an LA vs. Philadelphia contest with no-name players. And instead of it being part of the NBA, it might be contested in something like the "American Basketball League."
For traditional sports bettors, video game sims are easier to wager on, because successful betting uses real world data analysis. Virtual sports have histories you can draw from, too, but these league trends are limited to the vSports in question, and you can find charts and tables for these at your sportsbook of choice.
Video Game Sports Sims vs. eSports
Sports sims are often conflated with eSports, but these are immensely different. Where sims and virtual sports only differ in branding and statistics, eSports are games played by real human players.
For example, you can find sports sims for NBA 2K, but if you find odds for the NBA 2K League, that's an eSports market. Both use the same game (NBA 2K21 by Take-Two Interactive), but one is all computerized and the other involves real player input.
Wagering on eSports requires knowledge not just of the sports and leagues in question, but it also requires you to be familiar with the professional gamers who are playing against each other. Additionally, eSports titles are not limited to sports games, with the most popular eSports coming from genres like first-person shooters, RTS games, MMOs, and so on.
Video Game Sports Sims FAQs